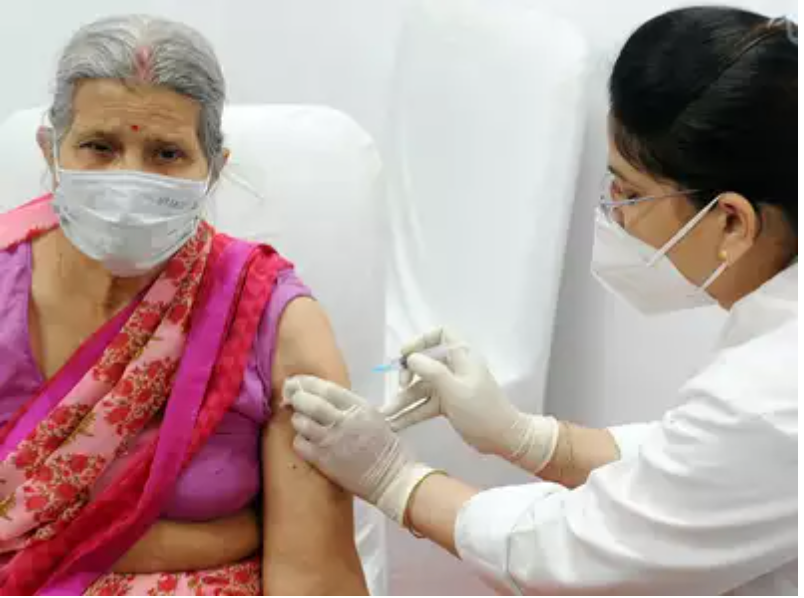 Chennai: The state on Wednesday vaccinated 55,830 people even as several vaccine centres, including ones in Chennai, turned people away citing inadequate stock. This uncertainty has led beneficiaries to ask the government to display vaccine availability on the state webpage.
After administering more than two lakh doses a day during the vaccine fest on April 15 and 16, Tamil Nadu is now recording a dip in daily vaccinations. Meanwhile, between Monday and Wednesday this week, the state has administered less than two lakh shots in total.
Some UPHCs and hospitals said they neither had Covaxin or Covishield. Many other centres did not have Covaxin. People who took the first dose more than a month ago were advised to return in a day or two. "I went for the second dose of Covaxin, but I was asked to come back tomorrow. But, they are not sure if the stock will be available even tomorrow," said 76-year-old R Thyagarajan, who went to a PHC in Virugambakkam. "I wish we have information about where vaccines are available every day so we can go accordingly."
Many centres in districts such as Madurai, Coimbatore and Trichy were closed on Wednesday. However, the directorate of public health said it dispatched 6 lakh doses of Covishield from the state vaccine store to all centres on Tuesday. Health minister C Vijayabaskar said there was no shortage in the state. "We have received 6 lakh doses of Covishield and have asked for another five lakh doses Covaxin, which is expected soon," he said.
As of 8am on Wednesday, the state had 8.48 lakh doses of vaccinesAbout 7,520 doses of Covaxin and 2.29 doses of Covishield were still in transit till afternoon for most parts of the districts.
Coimbatore officials said they received 46,000 doses of Covishield vaccine, taking itsthe total stock to 67,320. On Wednesday morning, Coimbatore had nearly 21,000 doses, but hardly 3,051 people took the jab. "While there are complaints about centres being closed, many centres that are open did not see much crowd," an official said. The number of recipients have been low since Saturday, the official added.
In the last 87 days, the state has administered 49.23 lakh doses.