Rumours were swirling about Ibaka's possible departure for the past week, and there were several reports Saturday about him heading to L.A. Ibaka confirmed the news on Sunday afternoon, when he posted an emotional goodbye to the Raptors on his social media channels.
"How to explain what Toronto, Canada, and the Raptors mean to me? I was welcomed to a new country and a new team more than three years ago and I felt at home from day one," he wrote.
"I've had great teammates, front office and staff next to me. And of course, a fan base that is second to none. So thank you Toronto. Thank you, Canada. And thank you Raptors. I am one of yours forever.
Here are all the reasons we'll miss having Serge Ibaka here in Canada.
His basketball prowess
Okay, this is a given. But Ibaka was a big part of the supporting cast when Kawhi Leonard led the Toronto Raptors to their first NBA championship in 2019. His departure is undeniably a blow to the team, according to Sportsnet, who wrote on Sunday after the news broke that "Ibaka's combination of floor-spreading shooting and defensive ability seems difficult to replace."
His fashion sense
It's not often you see a professional male athlete don a Thom Browne skirt, like Ibaka did at the designer's show at Paris Fashion Week last summer.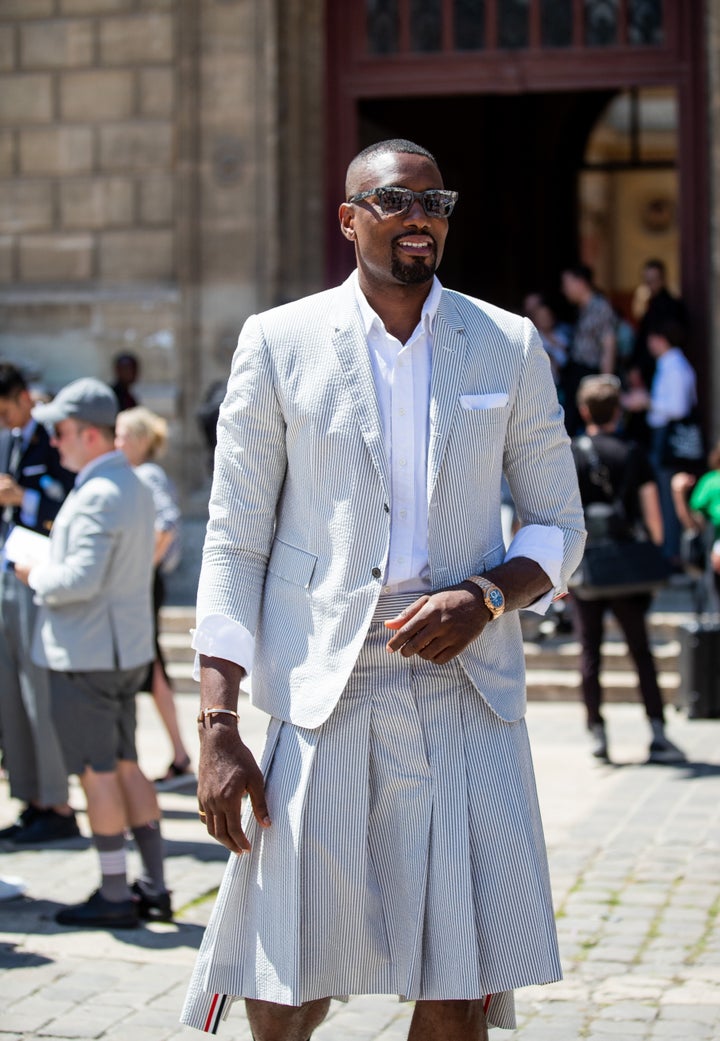 His pre-show outfits were frequently a highlight of the Raptors' Instagram account, which is made all the more impressive when you think about how hard it must be to find clothes that fit when you're nearly seven feet tall. And he was often bold in his choice of an accessory, opting for things like a side bag or a bucket hat — pieces that requires just the right amount of confidence to pull off.
Even when he hurt his ankle last fall and had to wear a cast, he balanced it with a tailored suit, a colourful accent and — naturally — a matching suitcase.
His scarves, specifically
If you haven't yet seen the epic showdown between Ibaka and Anunoby over fashion, and specifically over who among the two of them started wearing scarves first, please do yourself a favour and watch it now.
It's an incredible microcosm of everything that's great about Serge Ibaka: his passion, his determination, his elevation of what you or I might call "wearing a scarf" to the level of art.
That cooking show
Ibaka has his own cooking show, "How Hungry Are You?", where he chats with fellow NBA players and then tries to get them to eat things like worms, snakes, and pizza topped with beef penis. It's a vehicle for his affinity for cooking, his sense of humour, and his interview skills. Part Marc Maron, part Martha Stewart, part "Fear Factor," we promise it's unlike any other cooking show you've seen.
His sense of humour